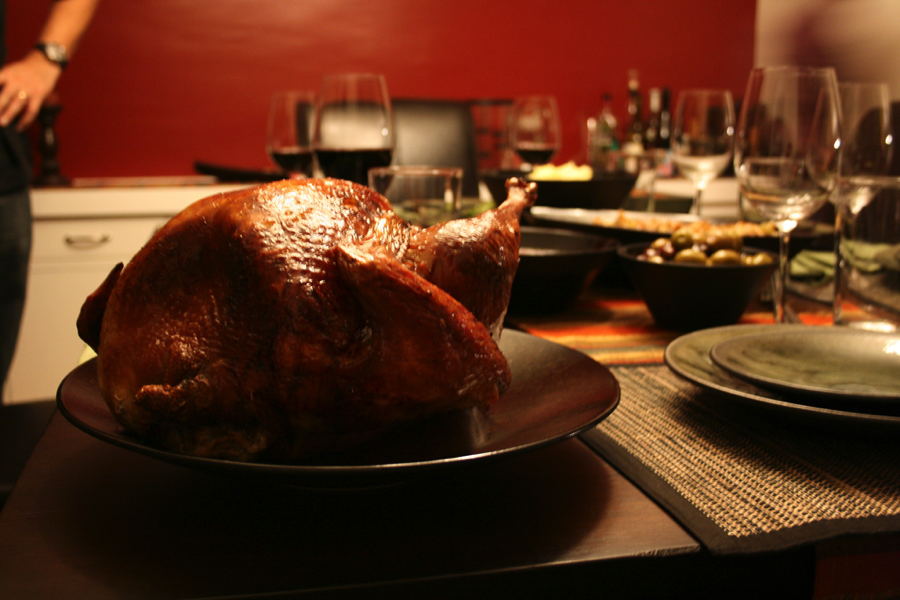 Caterer-Approved Thanksgiving Spread Tips
Culinary Culture
Event Planning
Holiday
Are you hosting Thanksgiving dinner this year? Whether this will be your first time having the honor of entertaining loved ones on this special day or you've been doing so for years, it can be stressful. Use some of the caterer-approved tips to help take some of the pressure off by helping you put together a Thanksgiving spread that you'll have fun putting together.
Planning Your Menu
Just because you are hosting Thanksgiving doesn't mean you have to make every single dish yourself. Figure out what parts of the meal you love preparing and focus on only making those key dishes. For everything else, delegate. So enjoy some of the Thanksgiving tips we have provided. For example, if you love making turkey but don't exactly love baking, ask guests to bring a dessert. What if your specialty is in creating savory side dishes but the mere thought of making the turkey causes you anxiety? We promise no one will mind if you order a turkey! And if you'd like some dishes catered, consider reaching out to your local caterer or a restaurant to see if they can work with your needs.
Mix it Up
While a traditional Thanksgiving dinner with sides like mashed potatoes and green bean casserole is always wonderful, don't feel required to this type of menu. Feel free to mix it up by serving a combination of classic dishes or you can try bringing in unique fall flavors Think about your guests and what you know they truly enjoy. Then see how you can incorporate their tastes and preferences into your menu.
Plan Like a Caterer
Read through all your recipes in advance to be sure you have everything you need and understand how long everything will take to make. Then determine what can be prepped and made ahead of time. andwhat dishes can share on the oven or stove so that you don't leave everything for the day of. Do as much as you can before Thanksgiving, such as making desserts and appetizers, chopping vegetables, and, of course, 
thawing the turkey
. A general rule for a 12-16 pound turkey is to thaw for 3-4 days, 16-20 pounds: 4-5 days, and 20-24 pounds: 5-6 days.
Keep Appetizers Simple
Simple dishes like artisan cheese plates, stuffed olives, and fresh vegetables served with hummus for dipping are quick to put together, look lovely, and – most importantly – are both easy to eat and tasty. Be sure to have appetizers (and beverages) ready to go when guests arrive. It will give them a chance to mingle while keeping their hunger at bay and allow you to calmly put the finishing touches on everything.
Be Prepared to Send Guests Home With Leftovers
Don't forget to have containers ready for packing up leftovers to send with your guests on their way out. Not only will guests feel cared for, but you won't be stuck having to eat turkey for the next week! For additional Thanksgiving Day inspirations, check us out on Instagram at 
@blueplatechicago
. Happy Thanksgiving from Blue Plate Catering!